Module Code & Title :-  BUS7015 Financial Management
Assignment Type :-  Assessment
Assignment Brief :-
As part of the formal assessment for the programme you are required to submit a Financial Management assignment. Please refer to your Student Handbook for full details of the programme assessment scheme and general information on preparing and submitting assignments.
BUS7015 Financial Management Assessment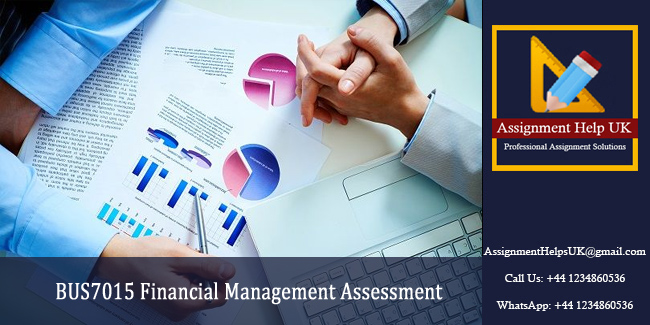 Learning Outcomes:
After completing the module, you should be able to:
1. Critically evaluate a range of technologies in the accounting and financial arena
2. Design and evaluate solutions to contemporary accounting and financial management challenges
3. Assess the accounting and financial management challenges impacting the contemporary business environment
4. Assess the importance of Big Data analysis in modern financial environments
5. Professional Skills: Perform effectively within the professional environment. Work with in a team demonstrating interpersonal skills such as effective listening negotiating persuading and presentation. Be flexible and adaptable to changes with in the professional environment.
Guidance :-
Your assignment should include: a title page containing your student number the module name the submission deadline and the exact word count of your submitted document the appendices if relevant and a reference list in AU Harvard system(s).
You should address all the elements of the assignment task listed below. Please note that tutors will use the assessment criteria set out below in assessing your work.
You must not include your name in your submission because Arden University operates anonymous marking which means that markers should not be aware of the identity of the student. However please do not forget to include your STU number.
Assignment Task :-
SECTION A
Martin Paul is the Director of GTEC-5 Construction Ltd. The company has traded for 18 years and has in the past achieved very good levels of growth and returned on capital but this is now changing. Recently it has failed to introduce new product lines relying on traditional products and little has been invested in Research or Product Development.
You are a business planning consultant for a firm of Management Consultants.
GTEC- 5 Construction Ltd is one of your clients. The business has recently experienced increased turnover but a downturn in overall performance. Martin Paul has had a meeting with your Director who has stated that he wants to introduce tighter management control within the company by introducing a responsible accounting system.
The file attached (under the appendix section) contains a summary of the company's abbreviated profit statements and balance sheets for the past three years together
with additional information and performance indicators for their business sector as a whole for the period under review.
In your role as planning assistant you are to prepare an analysis of the company's figures over the three years using the performance criteria listed in the inter-firm comparison table.
You are required to:
Q1. Calculate all the following financial ratios given in the average ratios for industry members for 2017, 2018 and 2019. Each ratio's interpretation is also required.
(i) Return on capital employed (ii) Asset turnover ratio (iii) Net profit margin
(iv) Current ratio (v) Acid test ratio (vi) Debtor's collection period (vii) Gearing ratio
(viii) Labour cost as % of sales (ix) Operating costs as % of sales
(x) Distribution costs as % of sales (xi) Administrative costs as % of sales
Q2. Prepare a detailed report on the company's performance in terms of profitability
liquidity and efficiency compared with the average of the sector over the period.
Q3. Barlow LLP is a professional services firm based in the North East and serving a number of medium-sized manufacturing and distribution businesses locally.
You are a graduate accountant at the practice. The Senior Partner has asked you to advise on recent developments in technologically based areas of blockchain AI artificial intelligence and cryptocurrency.
i. Advise the Senior Partner on how AI could help the firm's accounting processes.
ii. Evaluate how Barlow's clients could benefit from the introduction of block chain- based accounting software.
iii. Analyse the impact that might arise on the audit work Barlow undertakes if clients start to use cryptocurrency along side fiat currency within their businesses.
SECTION B
Q1. The James Company is initially considering one investment for their bottle
production operations. This investment is in a new machine that costs £300,000 and has a 5-year life with no residual value at the end; the cost of capital is 10%. This machine is expected to generate £35,000 per year for 5 years. Is there a case for investing in such a project? Elaborate with an NPV example.
Alternatively the company can go for two other much cheaper machines Kips and Queens.
These have different technical specifications to each other but cost exactly the same namely £50,000.
Both these alternative machines have an estimated life of 5 years with no scrap value. Their cash flows before depreciation) are depicted below:
Year                                                         Kips                                           Queens
1                                                               £25,000                                     £5,000
2                                                               £20,000                                      £15,000
3                                                              £15,000                                       £25,000
4                                                             £10,000                                        £25,000
5                                                             £5,000                                          £20,000
Q2. Once again you are asked to evaluate whether there is a case for investing in such projects. If yes what is the highest cost of capital (IRR) at which these two projects would be acceptable?
Q3. The company's General Manager asked you (the financial manager) the following in order to help him make a decision. First help him make a decision with appropriate calculations.
i) Accounting Rate of Return
ii) Payback period
Q4. Every year Amexo theatres rehearse and prepare for a musical show that runs for a week in the local theatre. The shows run daily from Monday to Friday evenings and then twice on Saturday (afternoon and evening).
Last year the show lost money and the members had to contribute to make up the difference. This year the treasurer is determined that this problem will not recur.
Therefore he has been gathering the relevant information so that they can consider the financial implications of this year's show:
BUS7015 Financial Management Assessment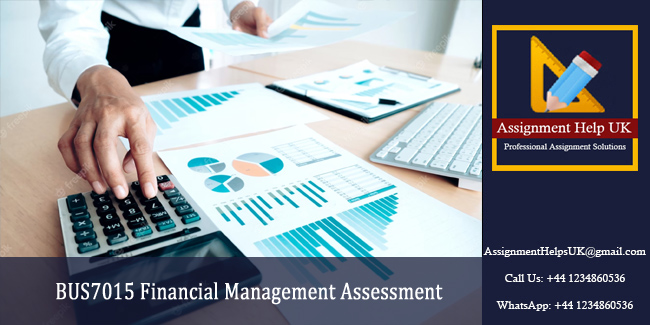 I. The costs for the hire of the theatre are £80,000 for the week.
II. The terms of the hire mean that Amexo has also to pay for the use of the theatre staff as follows:
➢ Stage manager – £1500 per week
➢ Lighting manager – £1100 per week
➢ Box office staff – 6 staff paid £70 each for each show
➢ Other staff – 8 staff paid £50 each for each show
III. The theatre has a maximum capacity of 1600 seats. Past experiences of audiences is that Monday and Tuesday evenings are only 50% full. On Wednesday and Thursday evenings this increases to 60% – with all seats occupied on Friday and both Saturday shows.
IV. Amexo has to incur one off costs of £17,600 for the preparation of the set/stage scenery and costumes.
V. Advertising Costs are estimated to be £12,500. This covers posters and advertising in the local newspapers.
VI. Amexo likes to keep the ticket prices low as possible so that all sections of the general public can attend the show. Last year, the tickets were priced at £24 each. However the bad financial outcome has led the Treasure to consider a 33% increase for this year's show.
VII. The members of Amexo like to have a big party after the show. This is estimated to cost £3,050 in food and drinks. After last year's shortfall the treasurer wants to compensate the members by ensuring that Amexo pays for the party from the income from the show.
BUS7015 Financial Management Assessment
Required:
How far can Amexo allow the audience numbers to decline before an overall loss is incurred In calculating the break-even point make sure the forecasted financial outcome for this year's show is given)?
Question 5
Firstly download and read the Institute of Management Accountants report The Impact of Big Data on Finance Now and in the Future. Available on
You should subsequently critically discuss the relevance of using this report information to assess the importance of Big Data analysis for financial organization measuring business performance especially the role of Accounting and Finance Professionals).
ORDER This BUS7015 Financial Management Assessment NOW And Get Instant Discount