Subject Code & Title: DILMAC 7 A : Resource Management In Adult Care
1.1. Explain the impact of national and local strategies and priorities on
resource planning and management.
The explanation must include:
1.one (1) example of resource planning and management in own
setting
2.an overview of a national strategy or priority
3. how the national strategy or priority is represented at local level
4.the impact on resource planning and management in relation to
financial, physical and human resources.
Resource planning is an essential part of managing high-quality care services efficiently and effectively. It involves ensuring that the optimum level of resources are planned for and prioritised as and when they are required.
DILMAC 7 A : Resource Management In Adult Care Assignment-UK.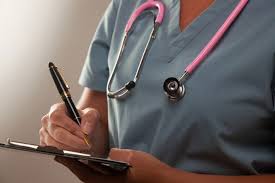 Resources can be categorised as:
Financial resources – money and budgets
Physical resources – buildings, equipment and consumables
Human resources – staffing requirements
Strategies and priorities for resource planning and management can be carried out on national, local and organisational scales.
National strategies:
National strategies are made at the top level and apply to the whole country.
Some strategies may affect more than one country (e.g. the whole of the United Kingdom – England, Scotland, Wales and Northern Ireland).
One such national strategy was the 'Personal Protective Equipment (PPE)
Strategy: Stabilise and Build Resistance' (Department of Health & Social Care, 2020) developed during the Covid-19 pandemic. It is concerned with physical resources – more specifically, the supply chain for PPE in England for those on the front line responding to Covid-19 and was prompted by shortages of PPE at the beginning of the pandemic. It aims to prevent similar shortages in the future by putting measures in place including building a resilient supply chain, using predominantly UK manufacturers, and stockpiling resources. NOTE: Because guidance is constantly changing throughout the pandemic, ensure that you review the most up-to-date sources from the government's
DILMAC 7 A : Resource Management In Adult Care Assignment-UK.
Other national strategies for resource planning and management that you may wish to research further include:
The NHS Five Year Forward View (2014) and Next Steps on the NHS Five Year Forward View (2017) – sets out a vision for the future of the NHS, including delivering services and managing funding (financial resources).
Covid-19: Our Action Plan for Adult Social Care (2020) – developed in response to Covid-19 pandemic, this government document highlights the importance of care workers (human resources) and sets out actions to recruit more people into care roles as well as providing additional funding (financial resources) to local authorities.
Operational productivity and performance in English NHS acute hospitals:Unwarranted variations (2016) – also known as the Carter Review, this document details how financial savings can be made across the NHS.
Social Care: Funding and Workforce (2020) and The Government Response to the Health and Social Care Committee report on Adult Social Care: Funding and Workforce (2021) – an inquiry into the funding and workforce for adult care with recommendations and the government's official response.
This is by no means an exhaustive list and your own research should uncover other national policies relating to resource management.
Local strategies:
Local strategies are designed to meet the varying needs of different regions of the UK. For example, rural areas have a higher demographic of individuals that are state pension age or over (Office for National Statistics, 2018) so planners in these areas may need to allocate more resources to dementia and end-of-life care.
DILMAC 7A : Resource Management In Adult Care Assignment-UK.
Different regional groups such as local authorities and Clinical Commissioning Groups (CCG) must work in partnership to meets the needs of the areas they provide services for.
Of course, local strategies are going to vary between regions, so it is important that you are aware of the plans in your own area. You could perhaps research this by looking at the websites of your local authority or CCG. For example,health and care partners in the city of Liverpool recognised that 'In order to improve population health, a greater proportion of resources need to shift from treating people for specific diseases to proactive management of their overall health and well being.'
Organisational strategies:
Organisational strategies are those that apply to organisations providing services on the front line. A simplified way to visualise this is that national strategies inform the allocation of resources to local service areas and the local strategies inform the allocation of resources to organisations.
Organisations may tender for contracts from local authorities to deliver services that are in line with national and local priorities.
DILMAC 7A : Resource Management In Adult Care Assignment-UK.
As a manager, you will have responsibilities relating to the allocation of
resources for your organisation, which will be dependent on your role. If you are running your own small business, you may be responsible for all of your organisation's resources, however, if you work for a larger organisation, you may only be responsible for the resources allocated to your department.
These strategies may be documented in your organisation's business plan,
strategic plan, and/or financial plan – you may even be responsible for writing these plans. Other organisational strategies that may apply to you are described below.
Financial resources:
You may be responsible for financial resources, which will involve planning how cash will be spent over the year and setting budgets. Financial forecasting will be required to make a realistic prediction of how much monthly income and expenditure will be required and budgets should be reviewed regularly to ensure that there is no overspend or under spend.
Physical resources:
Management of physical resources in health and care services can include:
 Ensuring sufficient stock levels of PPE
 Keeping equipment safe and well-maintained
 Sourcing and managing buildings and premises
 Managing stock levels of resident medication
 Purchasing and configuring IT equipment
You may also be responsible for assisting the individuals that you care for with their own resources, such as personal budget planning and ordering repeat prescriptions.
DILMAC 7A : Resource Management In Adult Care Assignment-UK.
Human resources:
One of the largest and most important resources that you will manage is your workforce. You must have sufficient staffing levels to deliver high-quality and care services.
This may involve recruitment and retaining the existing staff. You may use a skills matrix to identify the knowledge, skills and qualifications of the entire staff team, which can be used to ensure that sufficient staff are trained in the areas that are required by your organisation. Being aware of future plans (for example, if your organisation will be opening a new service for individuals with complex needs) can inform the recruitment of staff with specific skills and the training of existing staff so that staffing needs can be met when required.
Short-term staffing plans will involve ensuring staff with correct skills and
experience are scheduled to be on shift when required. This will mean
collaborating with your team to devise fair and equitable rotas.
1.2. Explain the importance of accurate forecasting for resource
requirements.
To manage resources effectively, accurate forecasting is necessary. This is the process of making predictions about future needs so that resources to meet them can be planned for accordingly.
Your annual strategic plan should address how resources will be used over the coming year to ensure consistent high-quality care.
How accurate forecasting is informed
Accurate forecasting should be informed by:
1.Historical knowledge
2.Knowledge of any changes that can reasonably be expected in the future
For example, if your previous year's figures indicate that you had a budgetary spend of £5,000 on Personal Protective Equipment (PPE), as long as everything remains the same you can expect a similar expense the following year. However, if you are aware that you will be taking on additional clients over the next 12 months then this figure will rise accordingly. Typically, year-on-year things will not be exactly the same – even if there are no changes to operations, inflation should still be taken into account.
Similarly, if staff surveys  and reports from your previous year's operations
inform you that:
1.Your employees have had to work a lot of overtime to meet the needs of
the organisation.
2.Your employees report high stress levels and poor work/life balance.
Then you may wish to look at recruiting additional staff to cover the deficit or using the services of an agency during busy periods. A recruitment drive may also be necessary if you are aware that several members of your existing staff team are planning on retiring over the next twelve so that you can plan their succession with minimal disruption to services.
DILMAC 7A : Resource Management In Adult Care Assignment-UK.
Quantitative and qualitative data
Both quantitative and qualitative factors should be taken into account when
forecasting.
Quantitative information refers to numbers and measurements but does not show the whole picture. Qualitative data is primarily descriptive and can not easily be measured numerically.
For example, referring to the staffing example above, quantitative data would indicate that during the previous year the organisation has been able to meet the needs of the care services it provides with current staffing levels. However,qualitative information (for example, from staff surveys) would indicate that although needs were met, staff are feeling burned out and will not be able to manage current workloads indefinitely.
DILMAC 7A : Resource Management In Adult Care Assignment-UK.
Accuracy, reliability and validity
Whenever data is used to inform decision-making, great care must be taken to ensure that it is accurate, reliable and valid.
 Accuracy – how closely does the data align with reality?
 Reliability – how consistent is the data?
 Validity – is the data suitable for its intended purpose?
For example, if you were collecting data about the cost of PPE used over the
previous year so that you can budget for the next 12 months, you may decide to ask a sample of employees to estimate how much PPE they use over the course of a year and extrapolate their replies to cover the whole organisation. Because you are using estimations, the data would not be very accurate – some employees may overestimate and others underestimate the true figure. Similarly, because you get vastly different estimations, the data would not be very reliable. Although the data is inaccurate and unreliable, it would still be valid because you can reasonably expect historical data to predict future requirements, especially in the short term. However, a valid method using inaccurate and unreliable data would yield inaccurate and unreliable results.
A more accurate, reliable, and valid method would be to examine the previous year's complete financial records of spending on PPE (taking into account any anomalies such as the pandemic, or pre-existing stock levels).
Forecasting is uncertain:
Although forecasting is important for resource planning and management, it is important to understand that no forecast will be 100% accurate. This is because some of the data used will be subjective and we simply cannot predict the future. For example, at the beginning of 2020, care providers could not have predicted the Covid-19 pandemic and the impact it would have on care services across the country.
Despite this, forecasting is still an essential component of managing resources effectively because it reduces the risk of uncertainty. It ensures that resources are managed optimally when things go right and allow you to have plans in place when things go wrong. The chances of major changes to your operations (such as the Covid-19 pandemic) are very slim but when they do occur, it means adjusting your forecast accordingly – it is much easier to change an existing forecast than start afresh.
Forecasting also gives you the opportunity to notice trends in your data that
could provide an early warning to avert disaster (such as stock levels running dangerously low) or alert you to an opportunity (such as identifying services that have an upward trend in demand).
1.3. Explain the value of using assets and resources outside traditional
services and in the community.
When planning resource management, carrying out forecasts and setting
budgets, you may find additional value by evaluating the use of assets and
resources outside traditional services and in the community.
These resources may complement your own existing services and improve the well-being of the individuals that your organisation care for. Or they may provide better value-for-money than your organisation's own in-house services and it may make financial sense to discontinue your own service and outsource it to others.
Of course, these resources must be costed and the benefits weighed up before any final decision is made. This may involve working in partnership with other organisations and collecting information about the value provided by their services. This information can then be used to inform whether resources should be allocated in this area.
Some examples of assets and resources outside of traditional services are
included below.
Volunteers and voluntary services
The voluntary and charity sectors play important roles in providing services within the community. As stated in the NHS's Five-Year Forward View 'these voluntary organisations often have an impact well beyond what statutory services alone can achieve'.
For example, there may be volunteer organisations in your local area that
provide support groups for people going through similar situations or coffee mornings for people with similar interests. These activities can make individuals feel less isolated, which can help to prevent or reduce the impact of mental health conditions. There are volunteer organisations that run shops or cafes in hospitals as well as charities, such as MENCAP and Age UK, that can provide free and specialist advice.
The Royal Voluntary Service provides service which include providing lifts to hospital appointments, delivering food packages and simply chatting to those that may not have anyone else to talk to.
By being aware of voluntary services, especially those in your local area, you can create better outcomes for the individuals that your organisation cares for whilst managing resources effectively.
Alternative non-traditional treatments:
Alternative, non-traditional treatments can also play a part in improving the well being of individuals receiving care services.
For example, music therapy can help individuals to relax and express themselves as well as support these with conditions that affect their memory to recall and reminisce. Or foot care specialists can be used to keep an individual's nails trimmed and feet in a healthy condition, which can help prevent foot-related diseases as well as provide social interaction and relaxation.
Other activities such as meditation, massage and yoga can also support good physical and mental health as well as providing opportunities for social interaction. By taking a holistic approach to an individual's health and well being, which can include alternative and non-traditional treatments, individuals can have a better quality of life and resources can be used in a proactive manner to reduce deterioration or relapse.
Community and educational resources
Community resources have already been touched upon in the voluntary services section above with coffee mornings and support groups being mentioned,however other services can include silent discos for individuals with autism(music is broadcast through headphones rather than a speaker system so that the individual can control their auditory stimuli) or independent advocacy.
Educational resources, such as cooking classes, independent living skills and arts and crafts may be available in your local community or local college. Utilising such services can support your aims to help the individual's that you support become more independent.
Using alternative resources:
When you have established the alternative services that are available in your area, you will need to decide if they will be suitable for your resource
management plan. Of course, cost-effectiveness will be a factor, however you should also investigate if these services will help to provide positive outcomes for the individuals that will be using them and if there are any alternatives that may be better options. By doing this, you will be able to justify and be accountable for the decisions that you make.
1.4. Describe the place of technology as a resource in service delivery
and service management.
The last two decades have seen a meteoric rise in the use of technology as a
resource in health and social care. Computer systems, networking (including the Internet), mobile phones and apps as well as assistive technologies are transforming the way care services are designed and delivered (Transforming social care through the use of information and technology, 2016). This publication from the Local Government Association (LGA) also highlights five key themes where technology is having a positive impact on care services. They are:
1.Integrating services and information for children, families and adults
2.Enabling people to interact with care services through digital channels
3.Promoting independence and well being through the use of digital services and technology
4.Integrating commissioning through the improved use of information and
analysis
5.Enabling care professionals to work from any base at any time
Role of technology for yourself
As a manager, technology can help you to obtain timely data, information and intelligence for guiding your decision-making processes. For example, if your organisation has purchased a digital care management system, you will be able to pull reports from different areas of operations, such as medication errors, incidents and accidents, complaints and safeguarding concerns. You may also use systems to track the skills and qualifications of your care force or finance and budgeting software. Having this information available at the touch of a button can help you to identify patterns that may inform the priorities of where resources are allocated.
Of course, to make sound decisions from this information, the data must be
accurate, so you will need to promote the importance of making reliable updates to records to the rest of the workforce. There may also be some resistance to change, particularly if you are moving from a paper-based system, which you will have to manage effectively.
Knowledge and training must also be provided to the workforce in the use of technology and the importance of security (e.g. not sharing passwords). This will help to ensure that confidential information remains secure and is only accessible by authorised persons.
Role of technology for people in receipt of services
Technology can help individuals receiving care to keep in contact with others as well accessing services online. It is now possible to view records from your GP over the Internet as well as book appointments and download apps that can support health and well being
Whilst technology can be very useful, there are dangers that individuals
(particularly vulnerable adults) need to be aware of. As part of your
safeguarding responsibilities, you may decide to allocate resources to the
provision of workshops that can make individuals aware of the risks and keep themselves protected. This could be an in-house workshop or one provided by a
Individuals may use assistive technology to overcome challenges with accessing technology. For example, an individual that is visually impaired may use a screen magnifier or text-to-speech software on their computer or a hearing impaired individual may use subtitles when watching videos on You tube.
The Care Quality Commission provides guidance about how technology can
contribute to high-quality care provision.
Role of technology for team members
As mentioned earlier, your team members will need to be trained in the use of technology, which should be a cost consideration. In addition, training may be carried out online.
Technology may be used to access information about service users as well as recording information about them.
It may also be a communication tool – phone calls, texts, email and zoom
meetings may all be used by your organisation. You will also need to consider if employees will be expected to use their own computers or phones or if they will be provided by your organisation.
Role of technology for other stakeholders
Other stakeholders could include the service user's family, advocates and
professionals such as GPs, nurses and social workers.
For example, the family of individual's receiving care services from you may be able to remotely access up-to-date records about their loved one's care package.
Putting it all together:
The examples given here will hopefully help you to identify the technologies that are used within your own organisation so that you can evaluate the role they play as a resource in service delivery and service management. This will mean critically analysing the impact of technologies, including arguments about their strengths and weaknesses before forming conclusions about their importance.
1.5. Describe the meaning of sustainability in terms of resource
management in adult care.
Sustainable development involves providing high-quality, personalised and cost-effective healthcare services whilst balancing positive social, economic and environmental outcomes both now and in the future.
For example, the Sustainable Development Management Plan for NHS England 2018-2020 contains several actions that the NHS will carry out as part of their day-to-day operations to ensure they "…meet the needs of the present, without compromising the needs of future generations". These actions include reducing air pollution and waste as well as helping to address the disability employment gap and promoting healthy and balanced diets.
The 'For a Greener NHS' initiative (formally the Sustainability Development Unit) produced a report entitled 'Delivering a Net Zero NHS Service' which celebrates the progress that has been made by the NHS in reducing their carbon footprint. It also recognises that they are the largest employer in Britain and produce 4% of the nation's carbon emissions and so sets out its commitment to tackling climate change.
These national initiatives may help you to identify areas of your own resource management that are currently sustainable or could be improved.
For example, you could reduce your own organisation's carbon footprint by
providing front-line employees with bicycles to travel between appointments. Of course, this has to be weighed against practicalities like the distance between appointments and cost implications but it may still be something to consider. Or you may invest in loft and cavity wall insulation for a residential home, which will result in cost savings in heating that will pay for itself after two years as well as reducing emissions. This care group drastically reduced the amount of unnecessary plastic used in their care homes.
Sustainability does not just refer to environmental factors – social and economic factors should be considered as well. For example, you may use community resources to support individuals to socialise, which may prevent mental health conditions as a result of isolation. This preventative approach may be far more cost-effective than a reactionary approach as well as reducing strain on care services in the wider context, whilst focussing on the well being and quality of life of service users.
DILMAC 7 A : Resource Management In Adult Care Assignment-UK.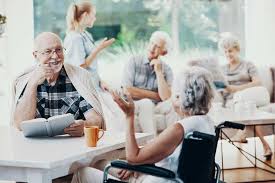 1.6. Explain roles, responsibilities and account abilities for resource
management within the organisation.
This assessment criterion involves explaining your role and responsibilities for resource management in your own organisation as well as how potential improvements may be implemented.
 Role – your function within the organisation
 Responsibilities – the tasks that you are required to carry out as part of
your role
 Account abilities – taking ownership and responding to the results of a task
Therefore, this information will vary between individual managers – some
managers may be responsible for all of the organisation's resources, whilst
others may only be responsible for a small subset of resources. For example, you may be responsible for a large team of staff but not be in control of any financial resources, so all purchases have to be cleared with senior management.
An exercise that you may find useful is to create a three-columned table with the headings financial, physical and human. Under each heading, identify the resources that you are responsible for. For example:

Being responsible for the management of resources also means identifying and implementing potential improvements. For example, you may source a new supplier for PPE protective aprons that are a penny cheaper than your existing supplier. You calculate that your team uses 50 aprons per day or 18250 over the course of a year, which would make a saving of £182.50 per annum. If this was rolled out across the whole organisation, it could save £2000-£3000 per annum.
First, you ensure that the aprons from the new supplier are similar in quality and specification to your current supplier and that they are part of the NHS supply chain. You may then attempt to negotiate a better deal with your existing supplier. If that fails, you explain to your team that you would like to trial a new apron and would like them to use it and provide you with honest feedback. Following the trial, if feedback is positive then you report your findings to senior management and recommend it be rolled out across the organisation.
Working in your role as an adult care manager, you may recall times when you have implemented changes to resource management like in the example above.Writing about your role and personal experiences in resource management or discussing them with your assessor will help you to achieve this assessment criterion.
2.1. Describe factors and approaches known to improve recruitment and retention of adult care staff.
As a manager in the adult care sector, your most important resource will be your staff. Therefore, it is important to understand approaches and factors known to improve the recruitment and retention of adult care staff. Approaches can include formal training routes, local recruitment drives and social media. You must also be aware of factors that can impact recruitment and retention and how to overcome potential challenges.
Staff retention:
It is often more cost-effective to keep existing staff members than recruiting
new ones, so staff retention should be a high priority in your resource
management plan.
Staff turnover is a big challenge in the adult care sector with an estimated rate of 30.4% (The state of the adult social care sector and workforce in England,Skills for Care, 2020). Research performed with care workers in Devon suggests the main reasons for them leaving their role as too much responsibility (for the level of reward), lack of flexibility over working hours, lack of time for and between appointments, lack of guaranteed hours, and the cost of childcare.
You may find it useful to find out if some of these factors apply to your own
setting and, if so, identify ways to overcome them. For example, if employees feel that they have too much responsibility for the level of reward, you may look at ensuring they have more support from senior employees to carry out their role confidently. Although investigating the financial viability of an increased salary budget, the care sector as a whole is "inadequately funded" (Economic Affairs Committee, 2019), so this may not be possible.
A good way to find out the reasons for staff turnover in your own setting is to ensure that an exit interview is performed before employees leave and that they have the opportunity to express their views and possible grievances. You can then use this information to improve the job satisfaction of those that remain.
Staff recruitment:
Staff recruitment can be costly in terms of both time and money, so ensuring that you employ the right people, and have a low staff turnover are essential for managing resources effectively. Skills for Care have produced a template to help managers calculate the cost of recruitment, which you could use to help you to forecast and plan the resources you will need.
Social media, such as Facebook and Twitter can help to keep people in your local community updated about job opportunities. As well as creating your own Facebook page, you can also join local community groups to advertise your offers. This could form part of a local recruitment drive that could also include open days, workshops and advertising in local newspapers. Open days, in particular, can be useful for both employer and employee to ensure that their values are aligned. Online job boards, such as Indeed can also be used to advertise vacancies.
As mentioned earlier, the social care sector is underfunded, so it will be difficult to offer potential employees a salary that is comparable with other occupations.Therefore, you will need to think of other ways to attract the right staff to your organisation.
Many people work in care because they want to give back to society and make a positive difference to the life of others, so remuneration is not their primary focus. Providing people with the opportunity to perform this role in order to achieve their own personal goals is very often all that is needed.
Providing formal training routes is another benefit of working in social care. Offering employees opportunities for personal development can attract people to the role. This can include the Care Certificate, Level 2-5 Diplomas as well as training in more specific areas (e.g. epilepsy, first aid, leadership etc.).
A formal career path can also make your job opportunity more enticing. For
example, informing potential candidates that there are opportunities for career progression in line with their training, with either clinical or management pathways can help them to feel assured that they have a career rather than just a job.
The provision of training and career opportunities can also help you with
succession planning. This ensures that there are always employees available that have sufficient knowledge and skills to fill important roles if a position becomes vacant.
The values and reputation of your organisation will also be a factor that will be considered by potential employees. People will prefer to work for an organisation that has core values that align with their own. The view that they receive about your organisation from previous or existing employees and service users may
also have a bearing on their decision – if you develop a reputation as a fair
employer that values their staff, you are more likely to be able to find good
employees when you are recruiting.
2.2. Describe own role in relation to recruitment, selection and induction processes in the organisation.
Recruitment process:
Many of the factors relating to recruitment have been covered in the previous section. You will need to look at your own organisation's recruitment policy and procedures and identify the strengths and weaknesses and where they could be improved.
Selection process:
Your selection process should not only ensure that potential candidates have the skills and knowledge relevant to the role but also their values match those of the organisation. The process for values-based recruitment is to articulate your organisation's core values and then attract candidates that have similar values..Values-based recruitment helps you to recruit the right people which can result in improved staff performance, a positive return on investment, lower recruitment costs and lower staff turnover
The knowledge and skills of candidates should also align with the position they are applying for. You should have a job description that specifies the duties and responsibilities of the role and cross-reference this with each candidate's C.V. and the answers that they provide during their interview.
The selection process should be fair and transparent and each candidate should be given equal opportunity to represent themselves.
Induction process:
The primary induction process should be consistent throughout your
organisation. You may also wish to implement additional induction processes specific to an employee's role or setting, however, you want to avoid overwhelming new employees with too much information all at once.
Induction is an opportunity for the employee to become familiar with the
organisation and vice versa as well as learning the knowledge and skills they need to perform their role confidently and competently. Questions should be encouraged and feedback about the induction process should be requested so that improvements can be made.
Employees new to care should be provided with the training they need to
complete the Care Certificate (although this qualification is not mandatory,the Care Quality Commission do expect employers to ensure that care staff are trained in the skill set that it covers).
2.3. Discuss the importance of ensuring employment practices are free
from discrimination and harassment.
It is a legal and ethical requirement that all employment practices are free from discrimination and harassment. As a manager, it is important that you
understand and are able to explain these responsibilities.
Equality and Human Rights Commission's website.
Equality Act 2010
The Equality Act 2010 makes it illegal to discriminate against individuals based on nine protected characteristics; gender, age, race, religion or belief, disability, marital status, pregnancy or maternity, sexual orientation, and gender reassignment. This could be direct discrimination, indirect discrimination, discrimination arising from disability, discrimination by association or discrimination by perception. (In addition, you must ensure that you do not harass a job applicant, for example by making jokes about their religion. The Equality and Human Rights Commission (EHRC) provides
Employment Rights Act 1996
The Employment Rights Act 1996 sets out the statutory rights of employees. It is important that you have an understanding of this legislation so that you are able to treat employees fairly and ensure that their rights are not breached. Some of the areas covered by this law include:
 Minimum Wage and National Living Wage
 Contracts of employment
 Payslips
 Discrimination
 Rest breaks
 Time off
 Maternity and paternity leave and antenatal care
 Notice periods
Employees that have been with your organisation for certain periods of time (typically six months) can expect further privileges.
A great resource for free impartial information about the rights and
responsibilities of employers and employees is the Advisory, Conciliation and Arbitration Service (ACAS).
DILMAC 7A : Resource Management In Adult Care Assignment-UK.
The Human Rights Act 1998:
The Human Rights Act 1998 sets out several freedoms and liberties that all
individuals can expect.
For example, Article 11 is the right to freedom of association, including joining a trade union, so any attempts to prevent employees from unionising would breach this right. Article 8 (the right to privacy) could be breached if employers intercept employee phone calls or emails. In addition, Article 14 prohibits discrimination in the enjoyment of all human rights and freedoms set out in the act. Further information about the Human Rights Act can be found on the Equality and Human Rights Commission's website.
DILMAC 7 A : Resource Management In Adult Care Assignment-UK.
Own policies and procedures:
Your organisation's internal policies and procedures should also ensure fairness and equality in the recruitment and selection process. Equality and diversity training should be available to all employees (the Care Certificate requires staff to have knowledge of their role) and they should also understand what behaviours are unacceptable. Processes should be in place for discrimination and harassment to be reported safely and sensitively.
Policies should also be in place to ensure diversity in the workplace. The
Chartered Institute of Personnel and Development published a report in 2018 that provides statistical information about diversity and inclusion and some of the current barriers to equality. This can be used by policymakers to help ensure diversity amongst their workforce.
2.4. Describe how to identify the numbers and patterns of staffing
required to provide a person-centred outcomes-based service.
Impacts of funding:
A report by the Economic Affairs Committee (2019) identified that the social care sector is "inadequately funded" and "around £8 billion a year in additional funding will be required for adult social care. More will be required in subsequent years as the population of older and working-age people with care needs continues to grow." Two years later, and with no formal response from the government, the care sector must continue to maximise the use of its resources with limited funds.
DILMAC 7 A : Resource Management In Adult Care Assignment-UK.
At the local level, Clinical Commissioning Groups (CCGs) and local authorities tackle funding deficits by introducing efficiency measures such as reducing the number of services available or bringing in systems to improve productivity.
DILMAC 7 A : Resource Management In Adult Care Assignment-UK.
Within your own organisation, you will need to analyse your financial records to identify and reduce or eliminate any expenses that are not cost-effective whilst maintaining high-quality services. Whilst your staffing budget will probably be your biggest expense, it is important that you try to manage enough staff to carry out the work to the required standards without straining the budget with too many staff.
DILMAC 7 A : Resource Management In Adult Care Assignment-UK.
Investigating the cost implications of outsourcing services to the community or creating additional income by charging other organisations for services that you provide may help with this.
Continuity of care:
Continuity of care is defined by the Royal College of General Practitioners as
"…the extent to which a person experiences an ongoing relationship with a
clinical team or member of a clinical team and the coordinated clinical care that progresses smoothly as the patient moves between different parts of the health service."
DILMAC 7 A : Resource Management In Adult Care Assignment-UK.
When you are managing staffing, you should try to achieve a level of continuity of care by ensuring that individuals receiving care have familiarity with their staff to enable the growth of strong relationships. It can be difficult for individuals to feel comfortable with their care if they have a new staff member every day, so planning with continuity of care in mind can help to ensure that services remain person-centred and outcome-focussed.
Importance of flexibility:
There will be a need for staff to be flexible in their approach to their role and this should be explained during the recruitment process as well as documented in their job description. This could be in terms of the services and settings that they work at or their working hours. This is essential because there will be times when team members are absent (e.g. sickness, annual leave etc.) and their shifts will need to be covered by others.
DILMAC 7 A : Resource Management In Adult Care Assignment-UK.
Varying skill sets:
It is also important when planning staffing numbers and patterns that there is a mix of skill sets and opportunities for employees to train in other areas to provide cover when needed.
DILMAC 7A : Resource Management In Adult Care Assignment-UK.
Identification and adaptation to changes
You will also need to plan for and adapt to changes in service provision. This could be because of new legislation or best practices or a change in the needs of the individuals that your organisation provides care services for – for example, if an individual deteriorates they may require more support. This may impact the number of staff that you require and their shift patterns.
Use and management of agency workers
Using agency workers can be more expensive than in-house staff but sometimes they will be a necessity to fill any gaps whilst maintaining a high level of care.Therefore agency workers are usually utilised on a short-term basis and so may form part of your short-term staffing or contingency plans. A good breakdown of the advantages and disadvantages of agency workers can be found here.
DILMAC 7 A : Resource Management In Adult Care Assignment-UK.
2.5. Consider how to manage staffing patterns and adjust them to meet
changing circumstances in own setting.
Regulation 18 of the Health and Social Care Act 2008 (Regulated Activities)
Regulations 2014 states that "Sufficient numbers of suitably qualified,
competent, skilled and experienced persons must be deployed to meet the
requirements of this part." Therefore, it is a manager's legal duty to ensure that there are sufficient staffing levels at all times.
DILMAC 7A : Resource Management In Adult Care Assignment-UK.
Your plans for managing resources should reflect the staffing needs of the clients and there should be sufficient staff available to meet this. This will mean drawing up rotas (or rolling rotas) to ensure shifts are covered and shared out equitably between staff members. However, you will also have to plan for unforeseeable and changing circumstances and have contingency plans in place for when cover is needed. Changing circumstances can refer to:
 Short-term changes (e.g. a staff member going on holiday for a week)
 Medium-term changes (e.g. a staff member being signed off work by their
doctor for a month)
 Long-term changes (e.g. a staff member going on maternity leave)
 Emergency cover (e.g. a staff member phones in sick a couple of hours
before their shift was due to start)
DILMAC 7A : Resource Management In Adult Care Assignment-UK.
There should be a sufficient number of staff members that are trained in
particular roles so that if one of them were to become unavailable, backup is available. You may have processes in place to utilise agency workers when staffing levels are particularly low.
DILMAC 7 A : Resource Management In Adult Care Assignment-UK.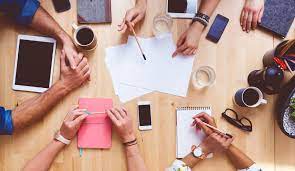 Employees with at least 26 weeks' continuous service have the right to make a request for a permanent contractual variation to enable them to work 'flexibly' (section 80F, Employment Rights Act 1996). Managers must consider such requests and treat them seriously and fairly but you do not have to agree to it. However, being flexible and accommodating requests where you are able to can increase the job satisfaction and performance of team members and help to retain staff.
DILMAC 7 A : Resource Management In Adult Care Assignment-UK.
ORDER This DIDILMAC 7 A : Resource Management In Adult Care Assignment NOW And Get Instant Discount