Module Code :- IY408
Module Title :- Management And Organisation
Assessment Type :- Assignment
Weighting:- 40%
Length :- 1300-1600 words, 10%
IY408 Management And Organisation Assignment – UK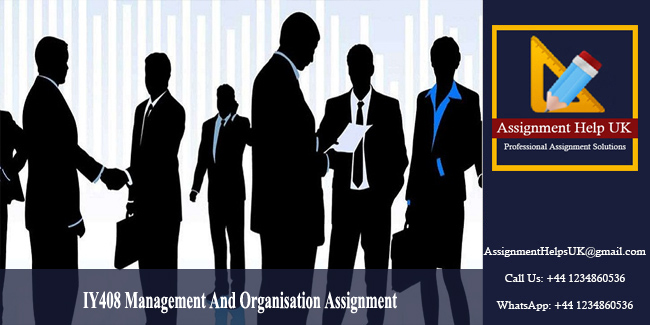 Assessment Task Instructions:
Task and Guidance
1.Choose one of the industries from the list below:
I. Transportation industry airlines coach companies cruise
II. Information technology software engineering advertising technologies Web app etc.
III. Manufacturing industry automotive food fashion commodities etc
IV. Hospitality and events industry hotels resorts serviced accommodation theme parks exhibition centres etc)
V. Retail industry super markets high brands stores discount stores etc
vi Restaurants and Food service industry (full service quick service bars etc.)
2. Conduct the research on the company of your choice from one of above industries with the reference to the relevant theories you have studied during both terms, within Themes: 11, 13 and address the contemporary business issues lis instruction in the format of a Business report.
3.Write a Business report that audience will be company. You must demonstrate the under standing and application of the theories related to each contemporary business issue and you must follow the structure outlined below.
Structure:
Cover page
Content page
1.Introduction and aims
Here you should introduce the organisation and the products/services they offer. Briefly outline the purpose of your report.
2.Contemporary Business issues
2.1.1 Briefly introduce various typologies of organisational structure based on the relevant theories you have studied.
2.1.2 Analyse your chosen company's organisational structure by providing reasoning behind it. Present a clear link to appropriate theoretical models such as organisational typologies (i.e. Mintzberg's 5 types of structures Burnes and Stalker's organisational structures typology Functional Divisional Matrix etc.)
2.2 Considering the current global market environment (PESTLE) identify one contemporary global issue which impacts or may impact on the company's business(-es) it's operations structure and ultimately profits and propose a brief contingency plan as an alternative to their current business model
2.3. Based on your academic research and corporate resources evaluate the management model the company applies. Present a clear link to a chosen theory or theories of management you have studied(i.e.,
3.Conclusions
A summary of the main issues and theories discussed, and recommendations provided with in Section 2 (linked closely to academic underpinning)
Theory and/or task resources required for the assessment:
All the theories necessary for this assignment are covered across different themes studied during both terms. These theories are:
1. Theories of Management
2.Managing organisational design
3.Globalisation and impact on organisations
IY408 Management And Organisation Assignment – UK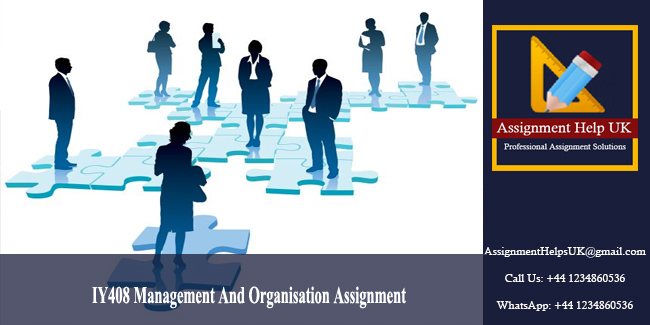 Expected word count:
The word count for this assignment is between 1300-1600 words you can write less but no more than 10% over the word count
Learning Outcomes and Themes assessed:
MLO1 Using real-world examples, explain how management theories and practices have evolved over time and suggest a rationale for why change has occurred.
MLO6 Analyse contemporary businesses to identify benefits and challenges to management structures and processes caused by operating in a globalised environment.
ORDER This IY408 Management And Organisation Assignment NOW And Get Instant Discount