Unit title & code :- Strategy and Brand Management MAR043-6
Assignment number and title :- 1
Assessment type :- Individual reflection of a presentation
Weighting of assessment :- 40%
Size or length of assessment :- 2500 words
Unit learning outcomes :-
1.Demonstrate a thorough understanding and broad knowledge of marketing strategies at functional and corporate levels taking into account factors such as the social political technological, economic and global contexts as well as industry and market structures.
2.Analyse the elements and the sources of brand equity and be able to identify patterns of managing and sustaining brand strategy.
MAR043-6 Strategy And Brand Management Assignment 1 – UK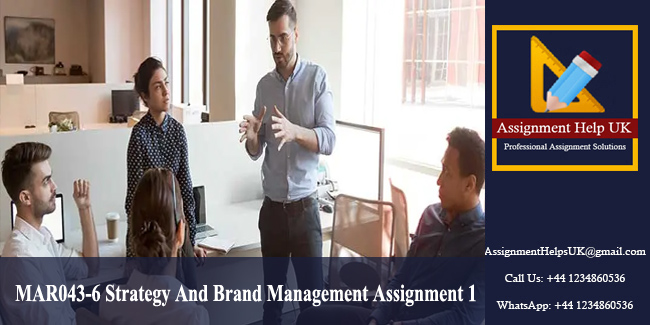 What am I required to do in this assignment?
Assessment Method :
You will be assessed by an individual reflective report (40%) which will be based on a group presentation.
The first assessment relates to the identification description and evaluation of the marketing strategies used by a company of your choice to create competitive advantage. The group presentation is a formative assessment and will be followed by a reflective statement analysing your contribution the over all team effectiveness for achieving the task.
Task 1 a Presentation Weighted at 0% formative assessment from which you will receive feed back Competitive Analysis and Comparative Advantage You and your fellow team members maximum 5 members minimum 3 work for Inter brand which is a major brand and strategy organisation. You are interns and you are also ambitious. They have asked you to choose one of the following:
1.) Just Eat
2.) Waitrose
3.) Burger and Lobster
4.) Lidl
5.) Netflix
6.) Thorntons
7.) BodyShop
8.) Virgin Media
9.) Airbnb
10.) Evans Cycles
11.) Spotify
Group Task:
Conduct a brief analysis and evaluate the competitive positioning of your chosen brand in its market.
Suggested structure and key areas include:
Introduction
Market analysis, identifying the key trends and the nature of competition
Key competitors and their market share
Core marketing strategy of the key competitors
Points of differentiation of the key competitors
Competitive positioning of your chosen brand
The competitive advantage of your chosen brand
Suggestions/recommendations for your chosen brand based on its competitive advantage
Requirements:
A set of Power Point slides bullet points diagrams graphs figures etc.:
The Presentation should last for 20 minutes, followed by a 10 minute Q&A session led by your tutor(s).
Task 1 b Weighted at 40% on the basis of the unit over all Produce an individual account / defense of the analysis your group presented. Word guide 2500 words +/_ 10%. This should be a reflective piece where you explain the task and YOUR role in the process. What ideas and contributions you made to the group. In balance what would you do differently if you had to repeat the task now? What ideas based on the tutor feedback could you improve on and how?
*Feedback will be given at the end of the group presentation. It is important that you / group members note / record the feedback. This will help you recall the points more clearly and deeply.
What do I need to do to pass? (Threshold Expectations from UIF)
In order to pass Assessment 1 you will need to:
I. Identify common marketing strategies in today's global market and be able to evaluate and analyse their output.
II Research the relevant literature in order to identify competitive strategic approaches, compare the various points of view and develop your own perspective
III. Use the relevant literature and identify the environmental and organisational factors that affect strategic brand management.
IV. Present evidence of strategic brand management in a clear and concise way.
How do I produce high quality work that merits a good grade?
We will be filling this section in together in class on Click or tap to enter a date. make sure you have downloaded/printed out the Assignment Brief and bring it to the session with you.
MAR043-6 Strategy And Brand Management Assignment 1 – UK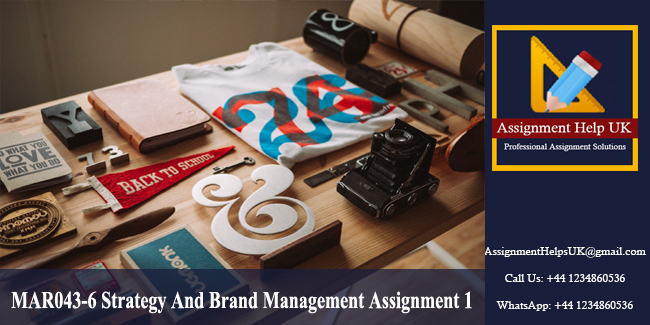 How does assignment relate to what we are doing in scheduled sessions?
The unit focuses on the analysis of competitive marketing and brand management strategies at national and international levels.
Current Research and Thinking :
Your tutors are research active. This suggests that, as it is expected from Master's level students, you will be guided through the latest developments of the literature and you will learn to think as researchers yourself. Developing this way of thought will equip you with a number of skills which will prove very useful during the rest of your studies but most importantly when you enter the workplace.
The unit will equip you with knowledge related to ethical, legal and cultural issues and their development in different social and technological contexts. You will familiarise yourself with different ethical and legal standards applied in the industry.
ORDER This MAR043-6 Strategy And Brand Management Assignment 1 NOW And Get Instant Discount