Unit Code :- MOD003262
Assessment Format: CW – Essay
Weighting: This assessment is worth 100% of the Module mark
Assessment Level: 5
Element Learning Outcomes: The element learning outcomes for this assessment are: 1-4
Assessment Overview
Assessment Description :- A company called Anglia Marketing Services is a marketing company that has over the years expanded from Cambridge to London and Manchester. The company currently runs an old network which seems to go down very often affecting their profits and company image. To solve this, the CFO has allowed funds to design justify and create a new network for the company This network currently only allows a few PCs per site but with your help, this is to scale massively. The following specs are to be considered:
MOD003262 Network Routing Assignment – UK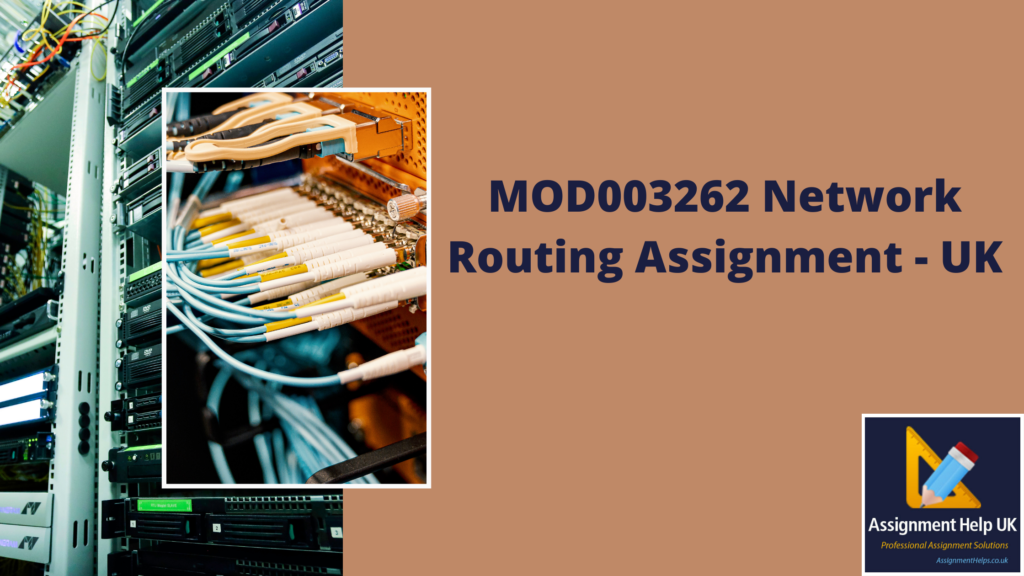 3 sites must be included in the network (plus 1 internet connection on the Cambridge site) Each site will have to allow bandwidth for at least:
Cambridge 900 hosts
London 1200 hosts
Manchester 1500 hosts
An addressing table is to be included in the finished report.
With the rapid change in-laws this year all sites must be secured with strong passwords and only allow safe connection methods on each site. (check labs for securing switches and routes to see what's deemed as safe The company has also heard that switches are great for scaling and segmenting network traffic. Please use them in your design redundancy should also be considered. All 3 sites must have three VLANs:
VLAN 10 labelled "Marketing"
VLAN 20 labelled "HR"
VLAN 30 labelled "Consulting"
The choice of how you wish to segment the layer 2 networks, is for you to decide and justify why you picked it.
Each site must have a routing protocol that you must justify and have working Due to the previous problems of services going down, the company wants a method for the network to function even if the dynamic routing has gone down.

The line speed on all serial lines must be set to 64000.
There is an internet connection that is set in Cambridge and sent out via the internal network how ever due to the sensitive work from the Manchester branch they are not allowed to access the internet at any time. The company also wants each user's end device to have an IP address set automatically.
To get an idea of what the company currently has (though you are expected to add to this) an image has been provided for you below:
Network topology
Network. PNG
The deliverable:
The company wants an improved network topology based on this delivered to them in the form of a technical report that breaks down and justifies each technology used and what problems it solves These are to be accompanied with proof so that they can see it working correctly before they buy the required equipment So testing under each section is a requirement of this document This document is to be aimed at board-level members Thus the report needs to be technical but easily explained to a layman.
Intended learning outcomes for the assessment
Knowledge and Understanding

Intellectual practical effective and transferable skills

MOD003262 Network Routing Assignment – UK
Other skills and competencies
Building a network requires a range of skills from planning understanding testing hardware and software deployment This assessment will use what you have learned in the Lectures combined with tests completed in Neta Cad and the lab practicals to give you a well-round understanding of Switching and routing.
ORDER This MOD003262 Network Routing Assignment NOW And Get Instant Discount