Module Code and title :-  Qualitative Research Methods For Social Scientists
Assignment No. and type:- CW1 Research Report
Assessment weighting :- 100%
Assignment task :-
Please allow changes professors make small requirements after draft Clearly under standing and apply:
 Appropriate format and logical structure
 Critical understanding of relevant epistemological, methodological, and ethical issues
 Critical understanding of the issue under investigation including application of appropriate theoretical and policy analysis
 Quality of thematic data analysis
 Breadth and quality of sources used
 Use of English including spelling, punctuation grammar and an appropriate academic writing style
 Correct use in-text and end-text of the Harvard referencing method
 Clearly articulated conclusions based on the interpretation of the data
Qualitative Research Methods For Social Scientists Assignment – UK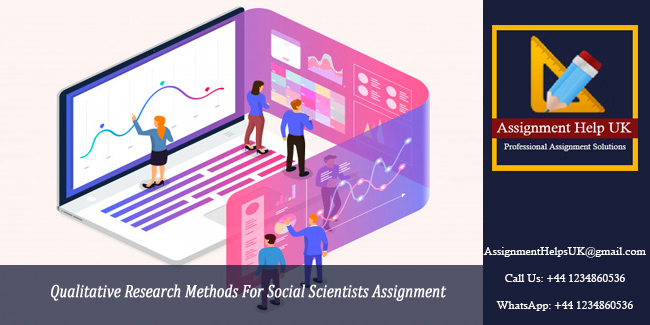 SEE and FOLLOW Task requirements
This assignment has been designed to provide you with an opportunity to demonstrate your achievement of the following module learning outcomes:
LO 1: Demonstrate understanding and knowledge of qualitative social research.
LO 2: Critically evaluate and assess epistemological positions research design and ethical issues in relation to social scientific research.
LO 3: Analyse qualitative data and link the results to wider social scientific literature
Task requirements :-
Your research report must follow the structure that is set out below.
You are required to do a thematic analysis of the transcript People Keep Moving of qualitative data that has been provided for you. Write a report that follows the structure that is set out below:
Title:
Research Report: Thematic analysis of qualitative data based on focus group
Introduction:
A good introduction should set the scene for this report it should provide a brief back ground about qualitative research. You should include an overview of the purpose of the research and then provide the mission statement (what you will cover in this report).

Epistemology and ethics:
 Discuss epistemological issues in relation to this research
The main text of your report would need to include the definitions of epistemology. Discuss the epistemological perspective of qualitative research and how that relates to the interviews you are to analyse.
 Discuss relevant ethical issues
The main text should discuss the meaning of ethics in relation to research. Explain/discuss the ethical principles and issues that you think the researcher may have considered prior to data collection
 Discuss methodology and methods
The main text should be a brief discussion of the qualitative method and then narrow your discussion to focus groups as methods used for collecting data in this report. You could also mention the method you will adopt for data analysis (thematic analysis)

Findings:
 Identify two/three themes emerging from the participant&#39 s responses in the transcript Based on your data analysis, write your findings. The findings section should address each theme that emerged from your data analysis, supporting them with evidence/quotes from the interviews. You need to use the actual interviewees statements as examples try to use short and relevant statements

Discussion:
 Discuss these themes, drawing on an appropriate range of relevant social science academic research and policy material to enable you to develop your analysis

In the discussion section you should focus on your key findings linking them to the existing literature on relevant social issues and theories that related to those themes. You could choose three main themes and discuss them in this section giving in-depth analysis.
Qualitative Research Methods For Social Scientists Assignment – UK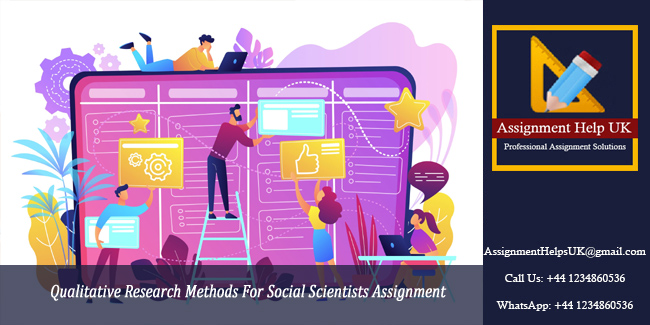 Conclusion :-
 Draw conclusions based on the data analysis
Ensure you have included an in-depth conclusion of your findings.

How your work will be assessed
Your work will be assessed on the extent to which it demonstrates your achievement of the stated learning outcomes for this assignment (see above). This assignment will be marked according to the following criteria:
 Appropriate format and logical structure
 Critical understanding of relevant epistemological, methodological, and ethical issues
 Critical understanding of the issue under investigation including application of appropriate theoretical and policy analysis
 Quality of thematic data analysis
 Breadth and quality of sources used
 Use of English including spelling, punctuation, grammar and an appropriate academic writing style
 Correct use in-text and end-text of the Harvard referencing method
 Clearly articulated conclusions based on the interpretation of the data
 Please use the provided checklist below to make sure you are 'fit to submit' your work
 We recommend you use this checklist as soon as you get this assignment brief to help you plan your work
ORDER This Qualitative Research Methods For Social Scientists Assignment NOW And Get Instant Discount
Read More :